Miami, Florida Radon Mitigation - Here is why you need to hire Fort Myers Radon as your radon mitigation installers. Reason: Because we will install the safest radon mitigation systems available for all budgets.
If you tested your home or property and found out that your radon level has read elevated after testing, here's the solutions and methods we will use to fix it:
Fort Myers Radon will access the findings of your recent radon level inspection. This information will be used to determine which safe method will be optional to us. We will then design a system evolved around testing interpretations and what radon system would function well with the home. Our first option is always to design a radon mitigation system with no or the least amount of humidity intake into the living space. We then document what will be done and provide a detailed proposal to our clients. If a real estate transaction is involved, we most always recommend that the buyer of the property is involved in the decision making.
MOLD Due to Radon Mitigation System Bringing in Too Much Humidity Can Lead to Law Suits
We, at FORT MYERS RADON, Do NOT Blow Large Amounts of Humid Air into the Ducts, period!
Our Radon Mitigation System Installations Have NEVER Caused A Mold Issue
Still not sure if your Miami home needs radon mitigation?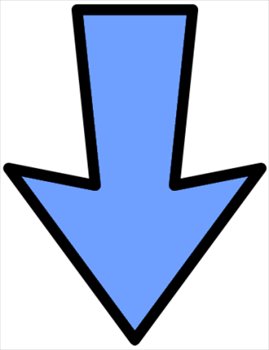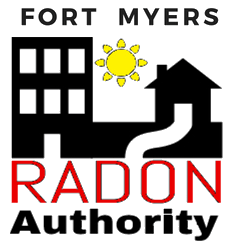 More about Lung Cancer
When describing Lung cancer, it is best to describe it as a disease which develops uncontrolled growth of cells in lung tissues. These changing cells grow and can lead to metastasis. This is a process in which the cells invade adjacent tissue and roam to develop beyond the lungs. Lung cancer often spreads to the brain.
Why is it important to measure this?
Definately, the large majority of initial lung carcinomas are derived from healthy cells. The first cause of lung cancer is long-term exposure to tobacco smoke. The occurrence of lung cancer in nonsmokers, but the second cause is the contribution of radon gas when inhaled into the lungs over a long period of time.  Cancer is a leading cause of death in the United States and Florida.
If we look at death and incedent occurance rates, we see how dramatic and devastating the imapct to our state is. EPA and FL Health deeply urges every Floridian to test for radon. When levels are elevated, radon mitigation may be needed. Call Fort Myers Radon today.
Interested People Link:
https://www.healthypeople.gov/2020/tools-resources/evidence-based-resource/lung-cancer-screening-in-adults-ages-55-to-80-years

A CDC Cancer Reference Link:
https://www.cdc.gov/cancer/lung/index.htm
Radon levels in Miami, FL . Here is the Florida Radon Data by Zip Code
As indicated in this map of Florida, Miami, Dade County, indicates radon is clearly an issue to be of concern. This FL Health Map highlights counties in red, the percentage of residences at 4pCi/L or above. A great amount of Miami and Dade county.indicate these higher levels.
What does PicoCuries mean?
Radon levels are measured using picoCuries. When a building is tested for radon, the picoCuries indicate the level of radon in the building at the time an air sample has been measured. EPA and Florida Health guidlines suggest no radon level is safe; Buildings at or above 4pCi/l should be mitigated.
Miami, FL Zip Code
33101 (Miami), 33109 (Miami), 33125 (Miami), 33126 (Miami), 33127 (Miami), 33128 (Miami), 33129 (Miami), 33130 (Miami), 33131 (Miami), 33132 (Miami), 33133 (Miami), 33134 (Miami), 33135 (Miami), 33136 (Miami), 33137 (Miami), 33138 (Miami), 33139 (Miami), 33142 (Miami), 33144 (Miami), 33145 (Miami), 33146 (Miami), 33147 (Miami), 33149 (Miami), and 33150 (Miami).
Fort Myers Radon
13300-56 S. Cleveland Ave., Ste 116
Fort MYERS, FL 33907
Sunday           
8:00 am–8:00 pm
Monday         
7:00 am–11:00 pm
Tuesday         
7:00 am–11:00 pm
Wednesday   
7:00 am–11:00 pm
Thursday       
7:00 am–11:00 pm
Friday            7
:00 am–11:00 pm