5 important factors to look for when hiring a Fort Myers Radon Mitigation contractor
What could be more important than our health? There just is not anything in this world that will come close to taking care of our health. Taking pre-cautions and checking for dangerous VOC's and health hazards in our homes take precedence. When we breath toxic air, we take the air into our lungs. Radon in the air is toxic to our lungs. In fact, when radon decays quickly, it gives off tiny radioactive particles. These radioactive particles can damage the cells that line the lung. It is this long term exposure to the radon that can lead to lung cancer.
1.) Any Radon mitigation Contractor performing radon mitigation must be FL certified radon mitigation technician or specialist. It is illegal to install radon mitigations in the state or Florida without certification. 2.) Any Radon Mitigation Contractor must file for permit in much of Lee county and many municipalities within the county. If a contractor tells you a permit isn't needed for his system, check with county officials. If that municipality requires a permit for radon mitigation, they mean every radon mitigation system, period. 3.) Make sure the radon mitigation contractor does not installs a radon mitigation system that can be controlled. Fort Myers Radon Authority has been called to dismantle a radon mitigation system that was blowing so much uncontrolled humidity into the home that a mold remediator proclaimed that the radon mitigation source for mold destruction. 4.) Ask the radon mitigation contractor for a copy of his liability insurance. If an accident occurs while installing the radon mitigation system. You will want to be sure that the contractor has suitable insurance to cover it. 5.) Make sure that the radon mitigation company reduced elevated radon to below 4.0 level. This level is acceptable to EPA and Florida Health. The only way to know what a radon level is, would be to measure/test for radon after the radon mitigation system has been installed.
Still not sure if your Fort Myers home needs radon mitigation?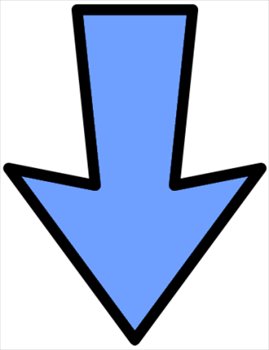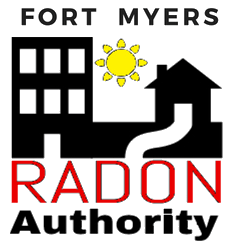 Radon levels in Fort Myers, FL . Here is the Florida Radon Data by Zip Code
As indicated in this map of Florida, Fort Myers, Lee County, indicates radon is clearly an issue to be of concern. This FL Health Map highlights counties in red, the percentage of residences at 4pCi/L or above. A great amount of Fort Myers and Lee County indicate these higher levels.
What does PicoCuries mean?
Radon levels are measured using picoCuries. When a building is tested for radon, the picoCuries indicate the level of radon in the building at the time an air sample has been measured. EPA and Florida Health guidlines suggest no radon level is safe; Buildings at or above 4pCi/l should be mitigated.
Fort Myers, FL Zip Code
33901, 33903, 33905, 33907, 33912, 33913, 33916, 33917, 33919, 33966, 33971, 33990.
Fort Myers Radon
13300-56 S. Cleveland Ave., Ste 116
Fort MYERS, FL 33907
Monday         
7:00 am–11:00 pm
Tuesday         
7:00 am–11:00 pm
Wednesday   
7:00 am–11:00 pm
Thursday       
7:00 am–11:00 pm
Friday            7
:00 am–11:00 pm
Saturday       
7:00 am–8:00 pm